Web Based Fleet Management System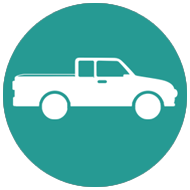 iWorQ's web based fleet management system create work orders and is configurable to meet the needs of your city, county, district, or organization. Our fleet management application tracks equipment and vehicles by department, license plate, employee, and category. The web based fleet management system is an end-to-end solution for tracking work orders, scheduled maintenance, parts and inventory, and fuel usage.
Schedule maintenance, routine or otherwise
Tracking fuel usage
Manage parts and inventory
Generate reports
Creating work orders
iWorQ's web based fleet management system tracks maintenance performed on vehicles and equipment with a work order tracking. Fleet managers track work completed, maintenance type, vehicle mileage, and hours. After the work order has been created, the user can track parts, mechanics, and purchase orders used to complete the work order.
Scheduling maintenance
iWorQ Fleet Management can assist in scheduling a time to do maintenance, whether it is done by date, mileage or hours. Users can pull up a schedule to see which vehicles are due for maintenance and our system prioritizes the list automatically. Vehicle and equipment users can request service via the web from any web-enabled device.
Fuel usage
Users track each vehicle's fuel usage, which updates the mileage to be accurate with scheduled maintenance.
Parts & inventory
iWorQ Fleet Management has the easiest, and most accurate feature for keeping track of parts and inventory. Users have the ability to track the number of parts on hand and set up notifications for limited quantity. In addition, this application allows the user to assign parts to each vehicle, which makes for easier preventative maintenance. With the iWorQ application, fleet managers automate parts ordering directly through Nexpart.
Reports
iWorQ Fleet Management has the best ad hoc reporting tool on the market. This easy-to-use reporting tool generates standard reports by vehicle, work completed, fuel used, date, status, and more. The standard summary report summarizes each category into a readable and printable format. Users can build a detailed report with any information in seconds with little to no training.