Where is your career headed? You've heard about a team being only as strong as the weakest link. At iWorQ Systems, the strength of our company is in the caliber of our staff. We seek employees who want to be part of a team. Your diversity, your background, your education, and your experience contribute to our number one goal: customer satisfaction. Do you want to work for a technology company in Cache Valley? Do you seek employment at a company with a culture based on hard work and rewards? Look no further – join the iWorQ team.
Where is your career headed? At iWorQ we are always looking for skilled individuals to join our talented team.
---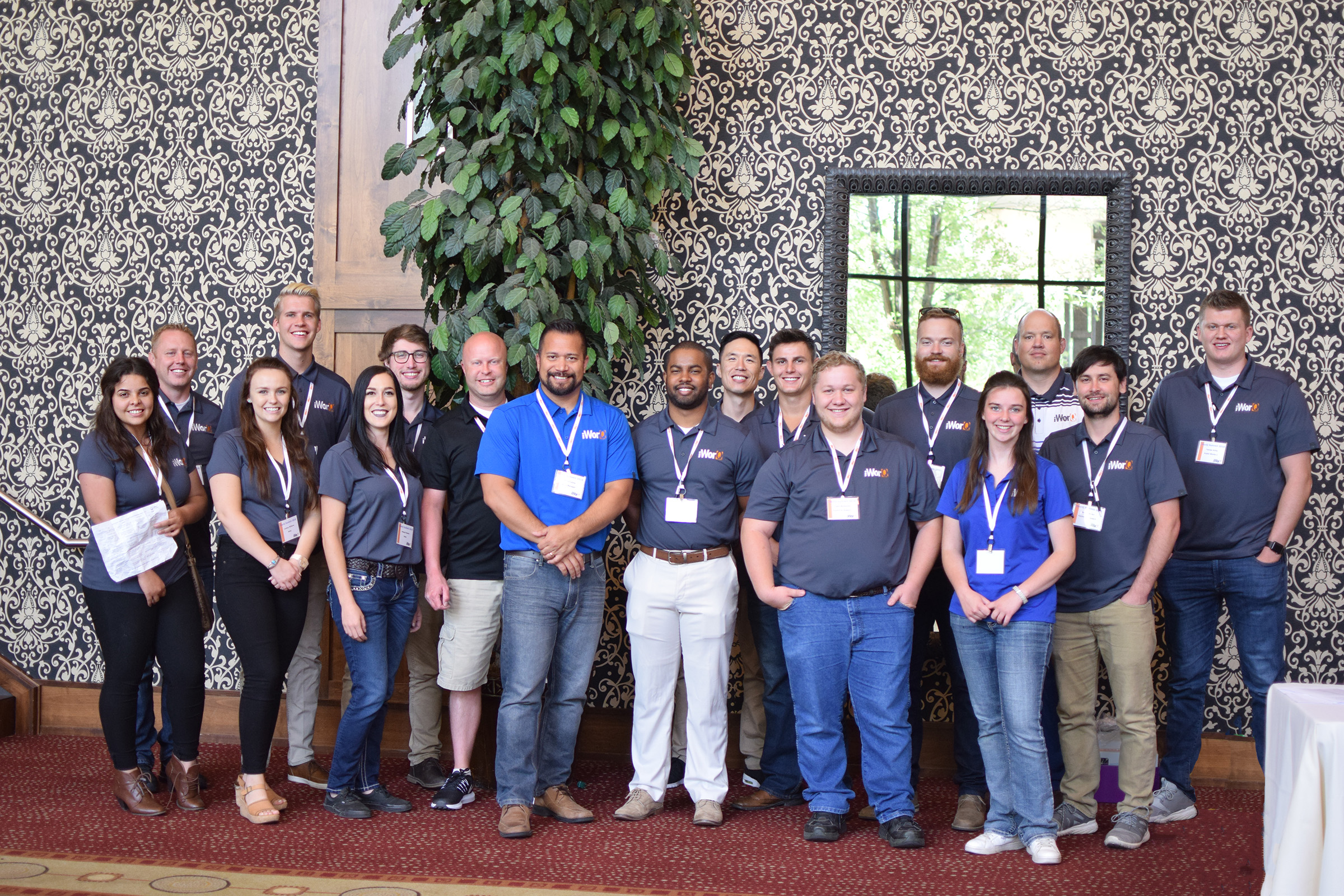 We are growing, which means we are hiring! See if the positions below are a good fit for you;
Sales Account Development
A Sales Account Executive helps manage our database through our CRM system and ensures we have the right contacts by making calls to their designated areas. The goal is to expand territory results by building and maintaining strong business relationships, and by developing and implementing sales strategies. We need someone who is driven to produce results and implement effective sales plans.
As a Sales Executive you will work closely with Sales Managers to receive coaching, training or mentoring. It is important to identify the needs of new prospects and develop appropriate responses.
---
Desired Skills:
Strong background in telephone sales, 2 years preferred
Experience with webinars and online meetings
Excellent communication skills, both verbal and written
Software sales experience preferred
Presentation skills
Job Type:
Part Time
---
Customer Support Technician
The Customer Support Technician is responsible for providing front-line technical support for an array of iWorQ software products. The successful candidate will demonstrate excellent customer service skills by answering incoming phone calls and by responding to technical support inquiries via email and through our support portal.


We are looking to hire someone that is seeking employment for more than just the summer. We are flexible with school schedules as long as long as you are able to maintain your work hours. a week during the school year.
Desired Skills:
Concise verbal and written communication skills
Excellent time management skills
Aptitude for learning new software and programs.
Ability to complete tasks and meet deadlines.
Effective at problem solving and troubleshooting
Job Type:
Part Time & Full Time
---
Email a resume to careers@iworq.com
---
Client Account & Project Manager
iWorQ Client Account and Project Manager will work with existing clients and new clients to help them through the setup and implementation process.
Account managers will configure applications, train staff and provide support to iWorQ applications.
Desired Skills:
Strong communication

Ability to multi-task

Team player

Ability to thoroughly learn the software and teach others

Excellent listening and presentation

Critical thinking and problem solving

Customer retention experience

Time management
Job Type:
Full Time
On the front-end, the full stack web developer uses a combination of HTML, CSS, and JavaScript to build everything a user sees and interacts within our application.
On the back-end develop the application, server, and database that make up the foundational structure of an application. Skills centered around solution stacks like LAMP (Linux, Apache, MySQL, PHP) or (IIS and SQL Server).
Desired Skills – Front End:
Web fundamentals: HTML, JavaScript, and CSS Libraries like jQuery

Front-end (CSS) frameworks like Bootstrap

AJAX
Desired Skills – Back End:
API design and development

Web fundamentals: HTML, JavaScript, and CSS

Server-side languages. Ex: PHP, Python, JavaScript, or .Net

Database technologies. Ex: SQL Server

Frameworks related to their server-side language of choice. Ex: Laravel
Job Type:
Full Time